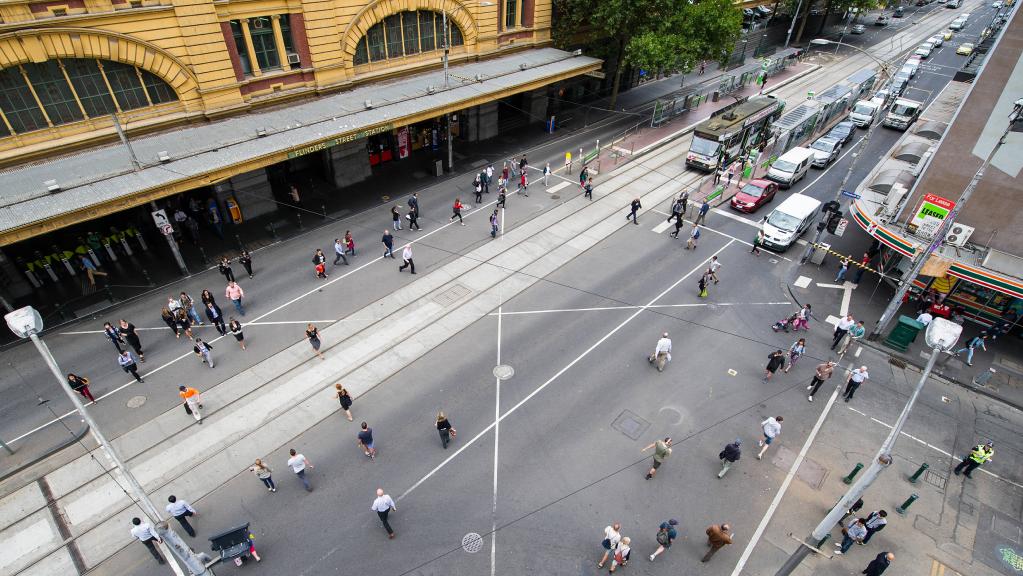 Rendering the (im)material

RMIT University, Melbourne, Australia
School project, Bachelor's program, 2016


Rendering the (im)material with James Carey was a course I took as part of my first semester of my third year BA. The focus of the course was to use different drawing techniques in relation to Gilles Deleuze's philosophical notion of 'duration,' the critical awareness of being able to recognize one's own role in the forward movement of temporality. By recording and abstracting all movement at the Flinders Street / Elizabeth Street crossing in Melbourne, I explore a new way of mapping the use of that public space. The result shows an alternative way of representing space. The location is of interest because the flow of people (and cars) will be incremental and varying. The green man stops traffic from three different directions, letting people cross more freely. To record the movements, a camera is positioned on a balcony of Riverview House, 276 Flinders Street. The video captured is transmitted to a computer where it is transformed by a specially developed app by Gareth Davies, to transform and abstract the video. Visually, coloured dots move across the screen to represent and track the movement at the site.